From 9:30am until 11:00am
At The Centre
Alpha Road, Birchington, KENT, CT7 9EG
£75
Gina May Events Gina May Events / events@ginamay.co.uk
Shakespeare in Love
6 weeks - £75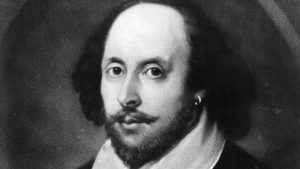 This short course looks at Love in the plays and sonnets of Shakespeare. Through a mixture of visual, audio and written sources, the story behind the great loves and losses contained in his work will be discovered. It doesn't matter whether you are an expert or a complete newbie, there is something for everyone in this fascinating course which takes a fresh look at Love in the work, life and times of Shakespeare.
The set book for this course is any version of the Complete Works of Shakespeare. If you do not have one, or want something that includes both the plays and the sonnets, we would recommend the version featured below which is available from Amazon. Either the used or new version is fine. The book can also be purchased from the tutor on the day by prior arrangement where we will be sure to get the best deal possible for you.
Please notify us at the time of booking if stairs may be a problem so that we can accommodate this.
For more information and to book go to: www.ginamay.co.uk/tickets, email events@ginamay.co.uk, call Gina on 07828199547
This is the recommended book to support your learning - "The Complete Works of Shakespeare" Wordsworth Editions, ISBN-10: 185326895X.