From 1:00pm until 12:30pm
At The Guildhall
Sandwich, Kent CT13 9AH
£75
Gina May Events Gina May Events / events@ginamay.co.uk
French for Beginners
6 weeks - £75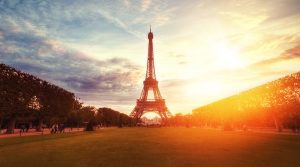 This short course introduces you to conversational French. Using a range of written, audio and visual sources, we start with greetings, then go on to food, places and getting out and about. The set book French for Beginners that accompanies this course is available on Amazon in both new and second hand formats. Alternatively, it can be purchased from the tutor on the first day of the course, by prior arrangement.
To supplement the course, there will be an optional 'Réunion-des-Amis' coffee morning straight after the session where you can practice all that has been covered that day over a friendly cup of tea or coffee and a piece of cake.
Please notify us at the time of booking if stairs may be a problem so that we can accommodate this.
For more information and to book go to: www.ginamay.co.uk/tickets, email events@ginamay.co.uk, call Gina on 07828199547
This is the recommended book to support your learning - "French for Beginners" Angela Wilkes, Usbourne Publishing Ltd, ISBN-10: 0746000545